Apply for the 2020 Australian Climate and Water Summer Institute
This prestigious two-week event, from 3-14 February 2020, offers around twenty selected applicants an opportunity to work closely with peers and experts from academia and government agencies to develop advanced understanding and analytical skills.
From droughts to floods, from fire to fish kills: managing increasingly extreme climate events and water scarcity are among Australia's most pressing challenges. Interpreting past trends, monitoring current conditions, and predicting future developments all provide insights to help make difficult decisions. With the current rapid rate of development in observation and analytical technologies, new opportunities to create insight arise every day, through data analytics, sensor networks, satellite remote sensing, machine learning and simulation modelling.
However, the rapid pace of development can exceed the capacity of individuals and organisations to apply them. Agencies continually have to prioritise what new research and technology to adopt for maximum benefit. End users are continually challenged to incorporate that new information into their decision making – whether they are policymakers, water managers, emergency services, businesses or individuals.
The Summer Institute is a prestigious professional development opportunity designed for early-career professionals, researchers and PhD students wishing to develop their ability to use, produce and analyse climate and water data.
The event is the fourth in a series of highly successful Summer Institutes organised by a consortium comprising The Australian National University, CSIRO, Bureau of Meteorology, Geoscience Australia, Murray-Darling Basin Authority and National Computational Infrastructure, in partnership with other universities and Commonwealth and ACT government agencies.
Content
The event is organised over two weeks, comprising a 7-day 'boot camp' and a 3-day hackathon. The boot camp combines tutorials, invited presentations, interactive discussion and excursions covering such topics as:
What are information priorities in climate and water management?
What are the roles of governments, industry and individuals in providing these?
What climate and water data services exist, and how are they best interpreted?
How can spatial data be combined and interpreted to provide actionable information?
How are station and satellite measurements incorporated into weather and water models?
What climate and water simulation tools exist, and how can they be used to inform decision-making?
How can automation and High-Performance Computing (HPC) be used to scale analysis to large data sets?
The skills-based training focuses on the use of Python on the National Computational Infrastructure's HPC infrastructure, with tutorials in a Jupyter environment. In addition to general spatial data analysis and modelling skills, specific training will be provided in accessing spatial, climate and water data services (e.g., Digital Earth Australia, Water Data Online and ACCESS forecasts) and in the use of the AWRA Community Modelling System.
The 3-day hackathon provides the opportunity for participants to work directly in a small team with leading experts from the partner organisations and one or two other participants, to undertake a collaborative project during which they will apply and consolidate the knowledge and skills gained.
When
The Summer Institute will be held from 3-14 February 2020 in Canberra (weekend not included). Participants will be advised on their application by 9 December 2019. Applications are open now (details below).
Assumed Knowledge
It is assumed that participants have worked professionally or have academic research experience in a field related to climate and water, and have experience in coding (preferably in Python) applied to data analysis, GIS or simulation modelling.
Who Should Apply
Early-career professionals and researchers, as well as PhD students are invited to apply. Applicants should have an affinity with climate and water issues but may be from any relevant technical background. Examples include IT, remote sensing, GIS, civil engineering and sciences.
Applicants must be affiliated with an Australian or New Zealand organisation and be citizen or resident (including holders of a study visa). Participants will need to be able to be present in Canberra for all ten days of the program.
Applications include a brief motivation, one-page CV, and supporting Letter of Endorsement from a line manager or supervisor.
A selection committee will select participants on the basis of their track record, skills and motivation for participating. Around 20 places will be offered to the most qualified applicants, with consideration of diversity among individuals and their role in government, industry or academia.
Enrolment
If offered placement, participation is entirely free of charge. Participants will be required to cover their own travel and accommodation expenses. Modest financial support is available where a need is demonstrated.
Assessment and Credentials
This event does not form part of any regular coursework or micro-credentials program and there is no formal assessment. A Certificate of Participation will be provided.
Participants interested in micro-credentials are encouraged to enquire about possibilities.
Submit your application
Applications are open until Thursday 5 December 2019. Results will be advised by Wednesday 11 December.
Follow this link or the button below to create an account with Submittable and start your application: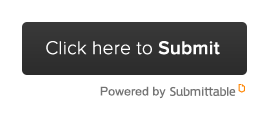 Contact
If you have any further questions after reading this, do not hesitate to contact executive organiser Rowena Smith.